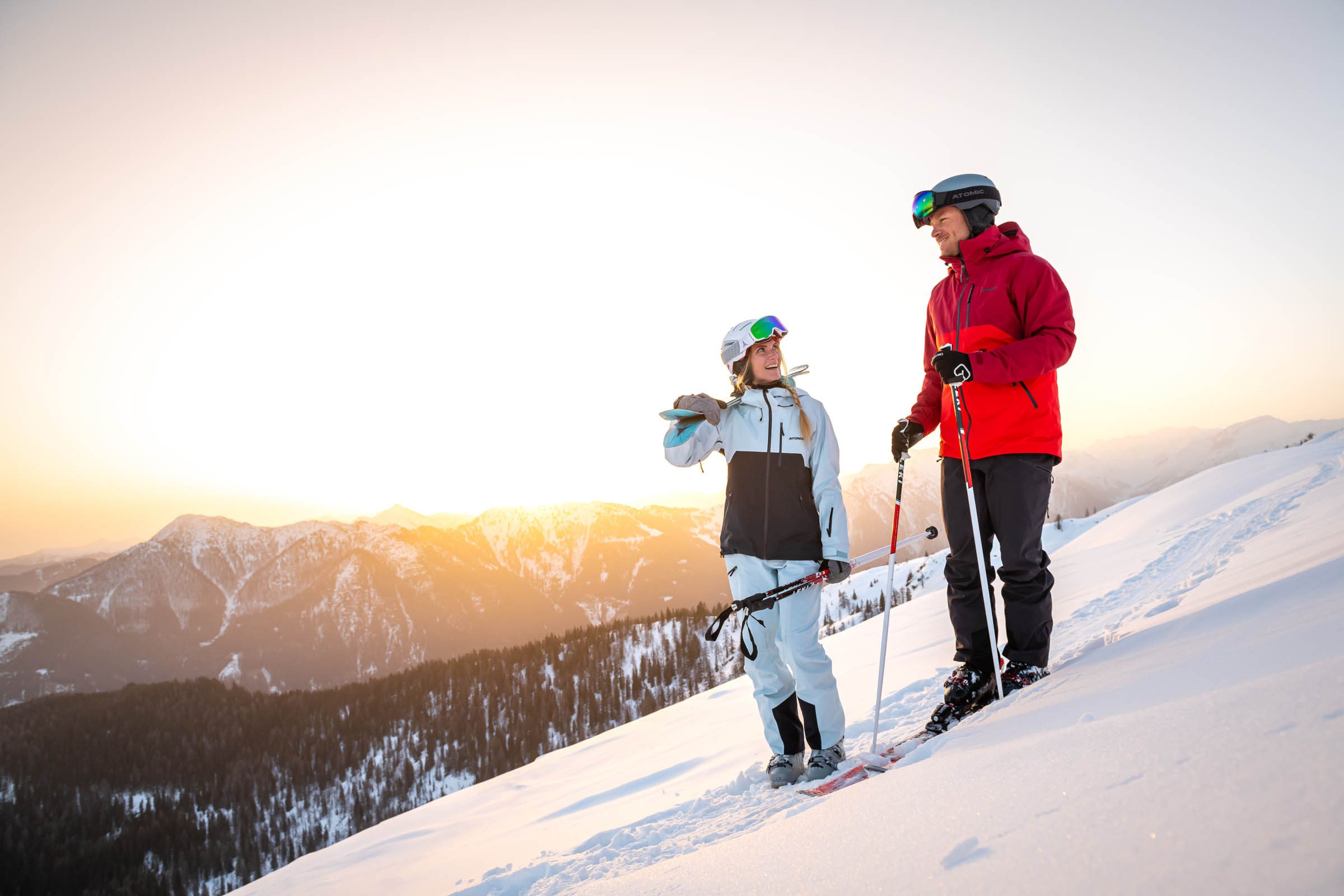 Environmentally friendly winter holiday.
We cable car companies bear a large part of the responsibility when it comes to designing sustainable ski operations, but our guests also bear some responsibility. We do our best to organise the basic conditions in such a way that it is easy for skiers in Snow Space Salzburg to fulfil their responsibility. This is also anchored into our 3-pillar model. The most important factor here is the journey to and from the resort, as this causes up to 70% of the CO2 emissions during a skiing holiday.
Environmentally friendly arrival and departure
Snow Space Salzburg has the great advantage of being located not far from the long-distance train station in St. Johann im Pongau. The good news is: an environmentally friendly journey is therefore possible. The bad news: A guest survey from 2017/18 shows that only 8% of guests arrive by public transport. Yet a train from Vienna to St. Johann im Pongau takes only 3 hours 46 minutes. From Linz, the train takes 2 hours 15 minutes, from Munich 2 hours 30 minutes. Moreover, that's without any annoying traffic jams. Therefore, there is a lot to be said for giving up the car and taking the train. That is why we are increasingly informing our guests about environmentally friendly alternatives and continuing to expand them. This is a very important step towards our goal of a climate-neutral ski resort.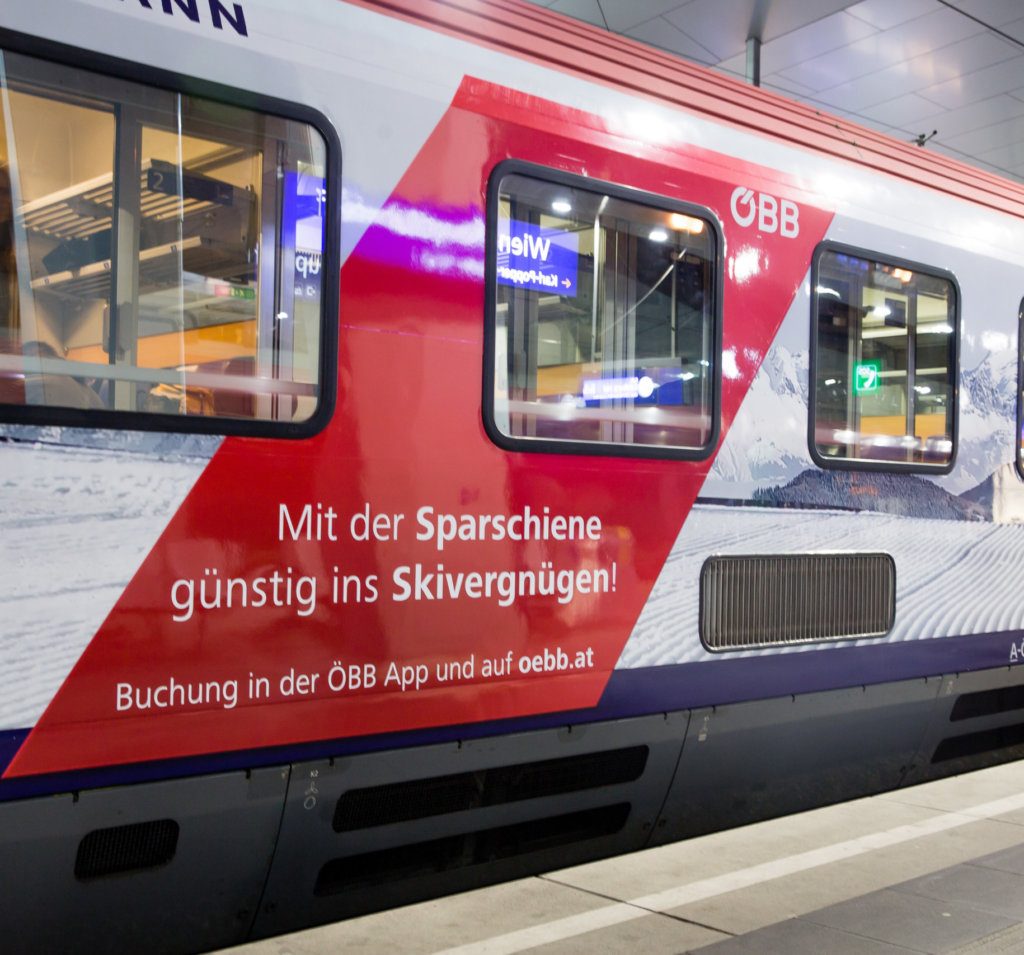 ÖBB (Austrian Federal Railways) cooperation
For some time now, we have been offering attractive travel packages in cooperation with the ÖBB. For example, there is the combination ticket with train ticket and ski pass. In addition, ÖBB Advantage Card holders enjoy a 15% discount on their ski ticket. The ÖBB House to House Luggage Service takes care of the luggage. With it, the baggage is picked up directly from home and brought to the accommodation. With a view to the 2022/23 winter season, we are working on expanding the night train connections from and to Germany.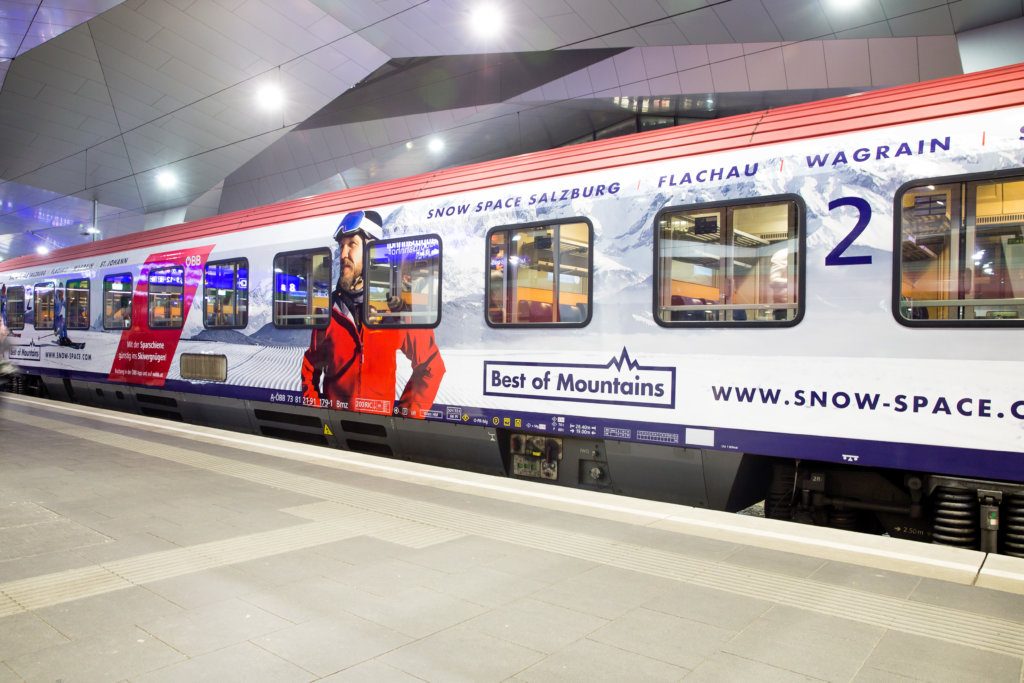 Shuttle service for every arriving train in St. Johann – Alpendorf.
The resort of St. Johann – Alpendorf goes one step further: after every train arrival, a shuttle bus is waiting there at the train station and takes ski guests either directly to their accommodation, to the town of St. Johann, to the winter sports resort of Alpendorf or directly to the bottom station of the cable car.
Ruck Zug zu uns!
Ab dem Winter 2022/23 wird die Anreise ins Snow Space Salzburg erstmals aus dem ganzen Land Salzburg kostenlos möglich sein: Wer online ein Ski- oder Skitourenticket in das Skigebiet Snow Space Salzburg in Flachau, Wagrain und St. Johann/Alpendorf kauft, kann zudem seine An- und Abreise über den Salzburger Verkehrsverbund kostenlos mitbuchen.
Die individuelle An- und Abreise wiegt in der Ökobilanz des österreichischen Wintertourismus am schwersten. Mit der Umsetzung dieses Projekts soll eine langfristige Alternative zur individuellen Anreise mit dem PKW gewährt werden.
Dieses Angebot wird durch eine Kooperation der Snow Space Salzburg Bergbahnen mit dem Salzburger Verkehrsverbund und dem Land Salzburg ermöglicht.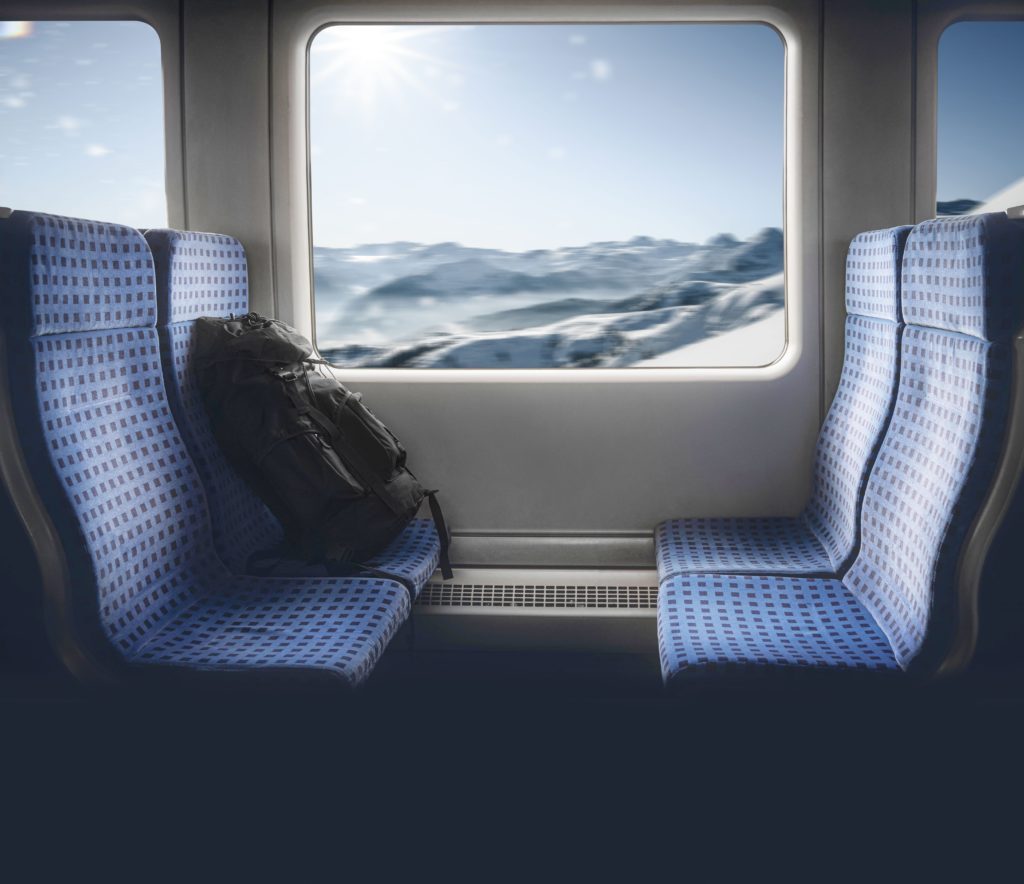 Ski buses within Snow Space Salzburg and in the region
If you stay at an accommodation in Snow Space Salzburg, which is not directly at the lift, this is no problem at all. You can simply leave your car and take the ski bus. Our ski bus network is very well developed and completely free of charge with a valid ski ticket.
E-charging stations
We have e-charging stations at the bottom of the following lift stations for your electric car:
• Achterjet in Flachau
• Car Park Grafenbergbahn (P2)
• Car Park Flying Mozart outdoor area (P7)
• Car Park Flying Mozart underground parking (only VIP parking)
• Car Park Alpendorf gondola (P2)
Our sustainability concept on the way to becoming a climate-neutral ski resort includes expanding the e-charging stations even further.
Other factors on how guests can positively influence the carbon footprint of a vacation:
Choose closer destinations and those that are accessible by public transportation. Avoid long-distance air travel.
Go on holiday less often, but stay longer.
When choosing a destination, e.g. a ski resort, check how sustainable it is.
When choosing accommodation, find out how the accommodation handles energy.
When it comes to holiday activities, be aware of the carbon footprint.
When choosing a restaurant or the food on offer, pay attention to the origin of the food.
When buying ski equipment, make sure that it is produced in a climate-friendly way and/or switch to rental equipment.
More information can be found in the section on the carbon footprint of a skiing holiday..